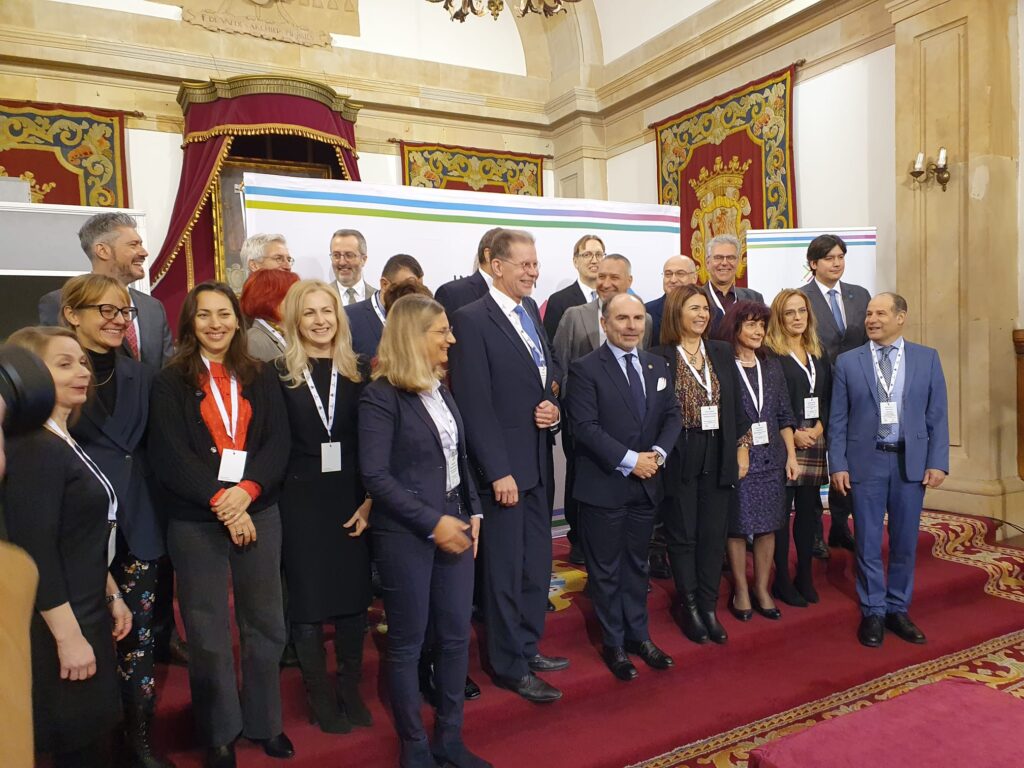 The Kick-Offmeeting of the INGENIUM European Alliance was held on 24 and 25 of January. Rectors and representatives from the 10 partner universities attended to the University of Oviedo, setting the official start for INGENIUM activities.
The INGENIUM European University, funded from the European Commission with €14.4 million for the next four years, is one of the new four alliances added to the 40 existing European Universities.
In the historic building of the University of Oviedo, which dates back to 1608, the groups of European universities discussed the collaboration and coordination of the projects for the next four years, shared their views on issues related to the European Higher Education Area and explored thoughts and ideas for further partnership.
University of Crete was represented by mr.Kossioris Georios, Vice-Rector for Academic Affairs, Lifelong Learning, International Relations & Outlook, mr.Pavlidis Michail, Vice-Rector for Research & Development, mr.Argyros Antonis, Head of the Department and Professor of Computer Science and mr. Chalkiadakis Georgios, Deputy Director of the University's Center of Infrastructure Technology Services Informatics & Communications.
UoC presented the Digital INGENIUM Working Package that will coordinate and implement within the consortium and the way the institution's infrastructure will be organized and managed to achieve its WP. For the next four years, teams from each INGENIUM University will work together, sharing views and expertise to implement and deliver the European University projects in the most effective way.
Through this Kick-Off meeting, University of Crete presented its history, the established significant educational and research collaborations, the strong connection with the local community and the continuous effort of the academic community to offer students studies of international standards. All the European universities expressed interest in establishing new bilateral and multilateral partnerships.
Cooperation and teamwork towards the common vision of INGENIUM are key factors for partners in order to build a new model of university education in European higher education. The heterogeneity of the 10 European higher education institutions is actually their strength in developing research and education partnerships, and promote pedagogical innovation and entrepreneurship in their key areas of activity.
Related Articles