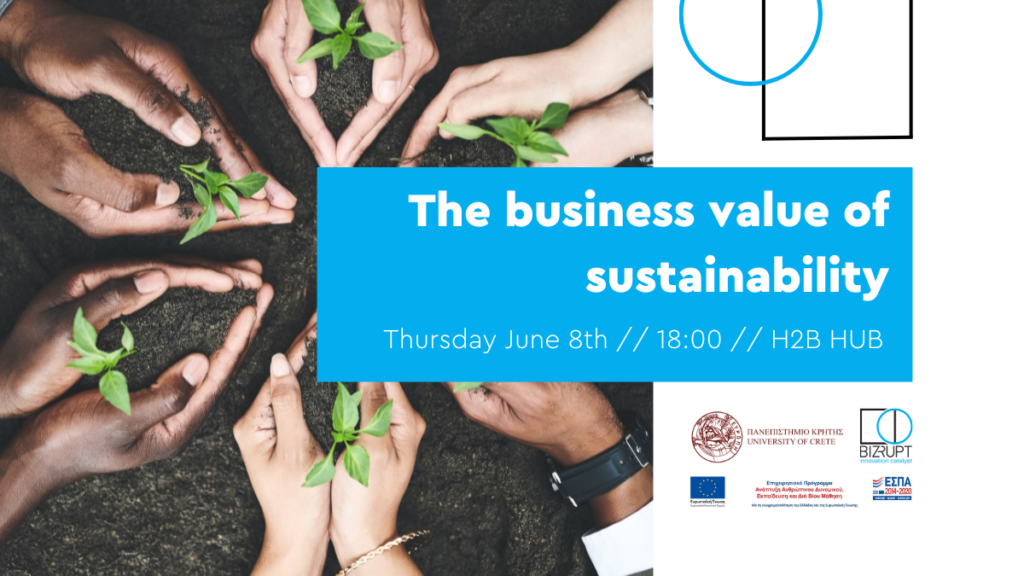 The University of Crete and Bizrupt co-organise an event on the integration of sustainable development in entrepreneurship, supported by the Heraklion 'Chamber's H2B HUB.
Information on integrating sustainability into entrepreneurship is of primary importance.
The crucial global environmental challenges and the growing demand for responsible business practices, has led entrepreneurs to understand the importance of sustainability in shaping the future of their businesses.