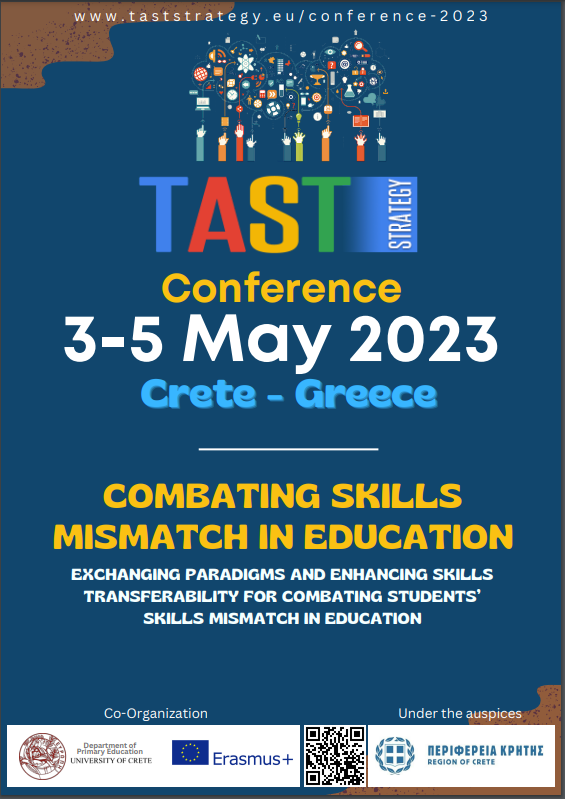 TastStrategy -Conference | Combating skills mismatch in education. Exchanging Paradigms and enhancing skills transferability for combating students' skills mismatch in education
The European programme TastStrategy (TeAching Strategies. Combating skills mismatch through a transdisciplinary approach and skills transferability – Erasmus+), has announced its international conference on 3-5 May 2023 in Rethymno (Gallus Campus) .The UoC's department of Preliminary Education will co-organize the conference which will be held under the auspices of Region of Crete.
Conference subject is: "Combating skills mismatch in education. Exchanging examples and enhancing the transferability of skills to combat the skills mismatch of students in education". It is available and free of charge for anyone interested in:
Teaching strategies
Education policymaking
Professional development
Evaluation and graduate employability
English is the official language of the conference.
All presentations will be included in the conference book, while selected papers will be published by international publishers.
For more information and registration: https://taststrategy.eu/conference-2023